…AND THE WINNERS ARE….!!
The contest is now closed. Thank you to everyone who donated and supported this event!

Welcome to ZoeyTheBooger's inaugural Flying Boston-a-Thon RAFFLE! Zoey is putting her amazing frizzbeee skillzzzz to good use.
*****Entries are only $5 each! *****
Every $5 you donate puts your BT Rescue of choice in the pot AND you a chance to win a MEDIUM Bostonista Bed! Entries will be accepted until 11 am April 22nd.
Bostons will be flying for the cause Saturday, April 22nd and raffle drawing will be Sunday, April 23rd by ZoeyTheBooger herself!
Grand Prize: Winner's BT RESCUE of choice will receive 75% of the pot AND one MEDIUM Bostonisita Bed for yourself or your rescue of choice.
Second Prize: Winner's BT RESCUE of choice will receive 25% of the pot AND one MEDIUM Bostonista Bed for yourself or your rescue of choice.
MEDIUM BOSTONISTA BED AND COLOR SAMPLES:
Meet the participants who are flying for the cause and enter your BT RESCUE NOMINATION: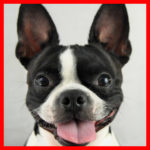 ZoeyTheBooger: Master Frisbeeist and the Ultimate Bostonista!: I will run my little heart out for rescue bosties and I will look amazing doing it 😉 See ya in my rearview-BOOM!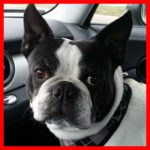 Buddy "The Love Muscle" Brown: The uber handsome Buddy Brown, always first in line to help out at all our fundraisers <3 All heart and all SMOOSH! *Buddy Brown cannot be on site April 22nd, but will be videoed doing his runs at his home.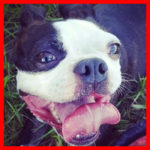 Herbie "The Flying Boulder" Cushing: Seasoned FLYBALL champion and FRISBEE ADDICT! Herbie's last name may be missing an R cos he's ready to CRUSH it!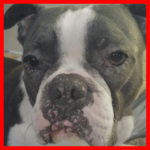 Blitz "The Silver Bullet" Brusca: Blitz may be DEAF but that doesn't slow him down. Nothing stands in this 38lb bulldozer's way!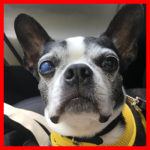 Daisy "Little Miss Cantankerous" : Our little monster, our little survivor is fully recovered and back to her old self thanks to the support of you all. Daisy is ready to give back and would love your sponsorship so she can raise funds for rescue bostons in need. Daisy would like to declare HER rules though LOLOL!
1. She will chase her bone for three throws.
2. She may or may not see where it lands.
3. She may or may not bring it back.
4. She may boss us around, order us to take her bone, refuse to give us her bone.
5. She may decide to just lay down with it and chew it after she finds it. Either way she would still love your sponsorship LOLOL!!!
And honorary Boston:
Buster "The Handsome Bastard" Brown: Zoey's handsome, old, boxer brother Buster sadly cannot run or fly like the youngsters BUT he does an INCOMPARABLE job of drooling, leaning on people and napping. Buster would love to contribute his talents to the fundraiser and would most appreciate some sponsorships in the spirit of smooshy faces. 😉
Thank you so much for participating!
**We are considering posting frisbee runs on FB LIVE April 22nd. If we find enough helpers the day of we will do so.
** This is an online fundraiser, you do not need to be present to win.
** All runners will run three times regardless of sponsorship amount (except Buster, he will nap at least three times.)
** All nominations remain in the pot regardless of the outcome of any runs (your rescue nominations remain in the pot and are eligible to win wether the dog catches the frisbee or not. Nothing will take your entries out of the pot or make them ineligible 👍)
** All runners are allowed do-overs considering wind or poor throw and this is all in the name of fun and smooshy face support.
**All BT Rescue nominations must be 501c3 status.
** A huge thank you goes out to videographer Paul Kozlow , photographers Lauri Andrews and Lee Ann Poling all who have graciously donated their time and talent to this fundraiser!! We would also like to thank Cristina Paz (my director of Make It Happen), Jay Wike, The Daddy, Laura Carranza (my web girl!), Eric Chegwin and Wendy Beugels for your continued help and support in my endless bostie endeavors xoxoxo!
**Zoey's Flying Boston logo is registered in the US Copyright office. We welcome sharing! Feel free to share but please do not download, copy or reproduce. Thank you.