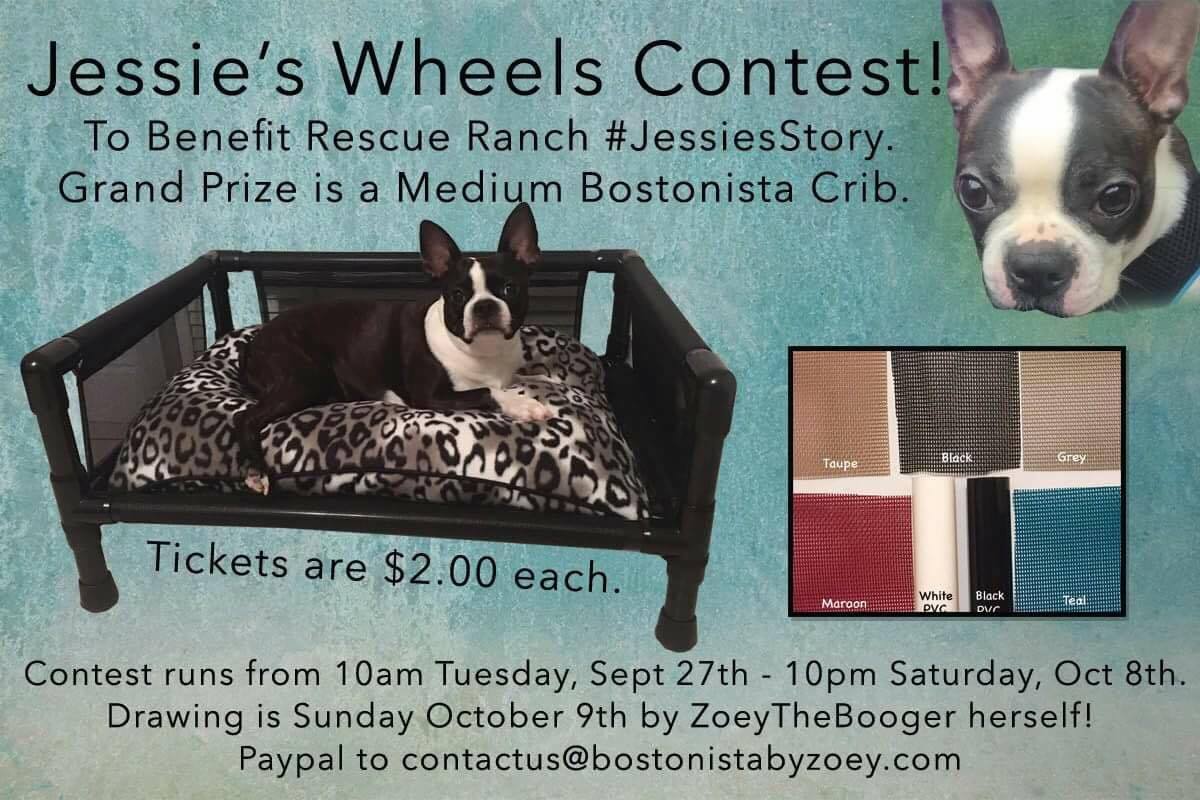 Please help us raise funds for Jessie's wheel chair and vet care. Jessie is a one year old paralyzed Boston terrier whose lower body is covered in open wounds from dragging her little body. All funds will go directly to the Rescue Ranch, a registered 501c3, towards Jessie's care. Thank you so much!
Grand Prize is a MEDIUM BOSTONISTA CRIB! Entries are only $2.00.
You can purchase as many as you'd like. Contest runs from Tuesday, September 27th 10am EST – Saturday, October 8th 10pm EST.
Drawing is Sunday, October 9th by ZoeyTheBooger herself!
The contest is now closed! Thank you to everyone who participated. Drawing is October 9th by ZoeyTheBooger herself! Good luck!